About Sammy's Pizza
Locally owned and operated in (South) Calgary, Alberta.
It all started back in 1993 in the Southwest community of Cedarbrae. Two brothers wanted to create something different and started the first Sammy's Worlds Greatest Pizza.
The business prospered due to hard work, friendly service, and of course great Pizza! Quickly becoming a local favourite, the business was expanded to Macleod Trail location in 1998. As a family owned business, we continue to operate both locations with the plans of expanding the business in Calgary. Over 20 years later, we are still going strong and remain true to what has made us a success over the years.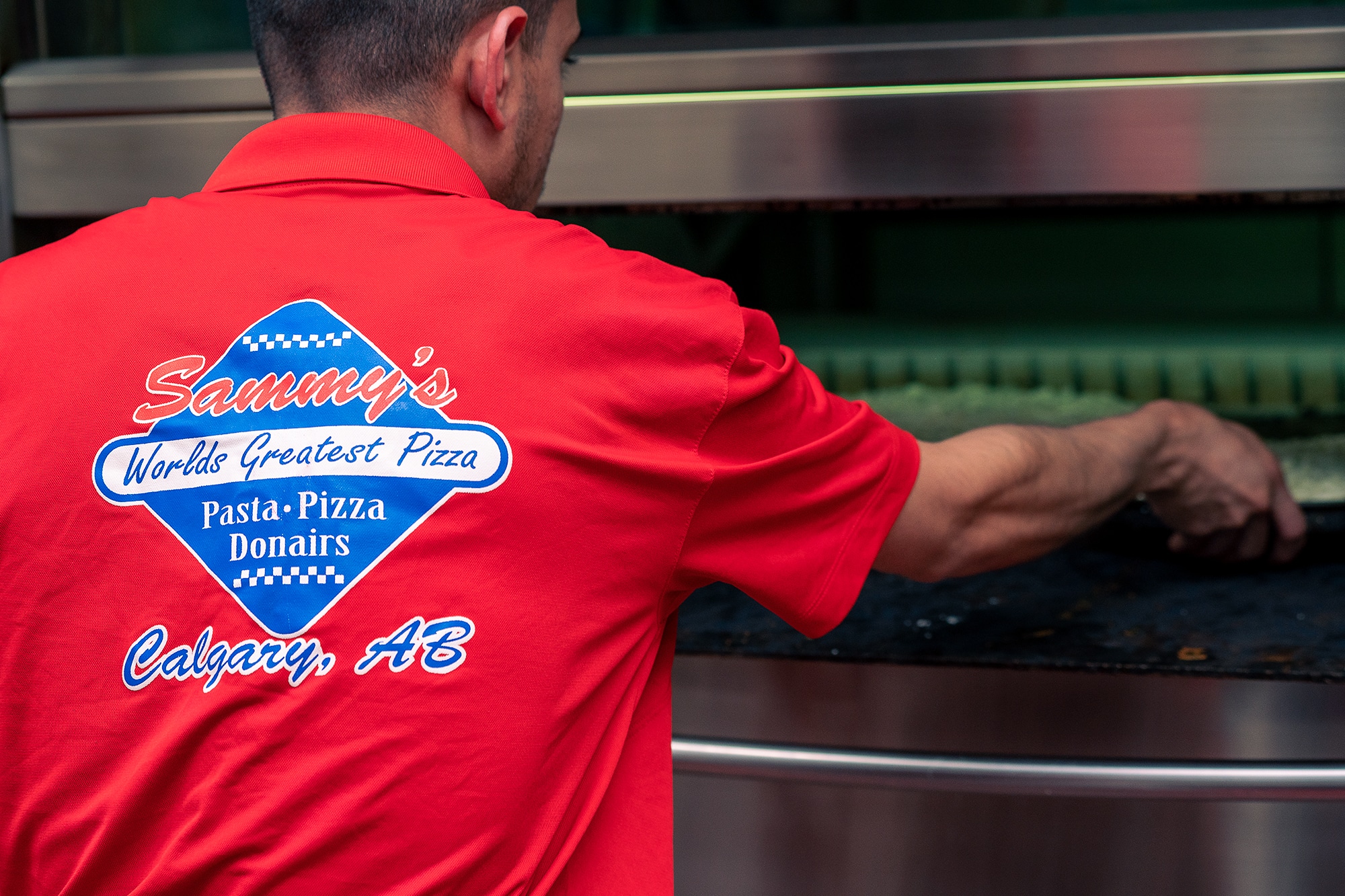 At Sammy's, all of our ingredients are bought fresh, and everything we use is made in-house.
Pizza dough is mixed every morning.
We use a delicious high-quality cheese that will keep you coming back.
And, our delicious sauce is made from vine-ripened tomatoes.
Quality, freshness and pride is our #1 priority throughout the entire preparation process.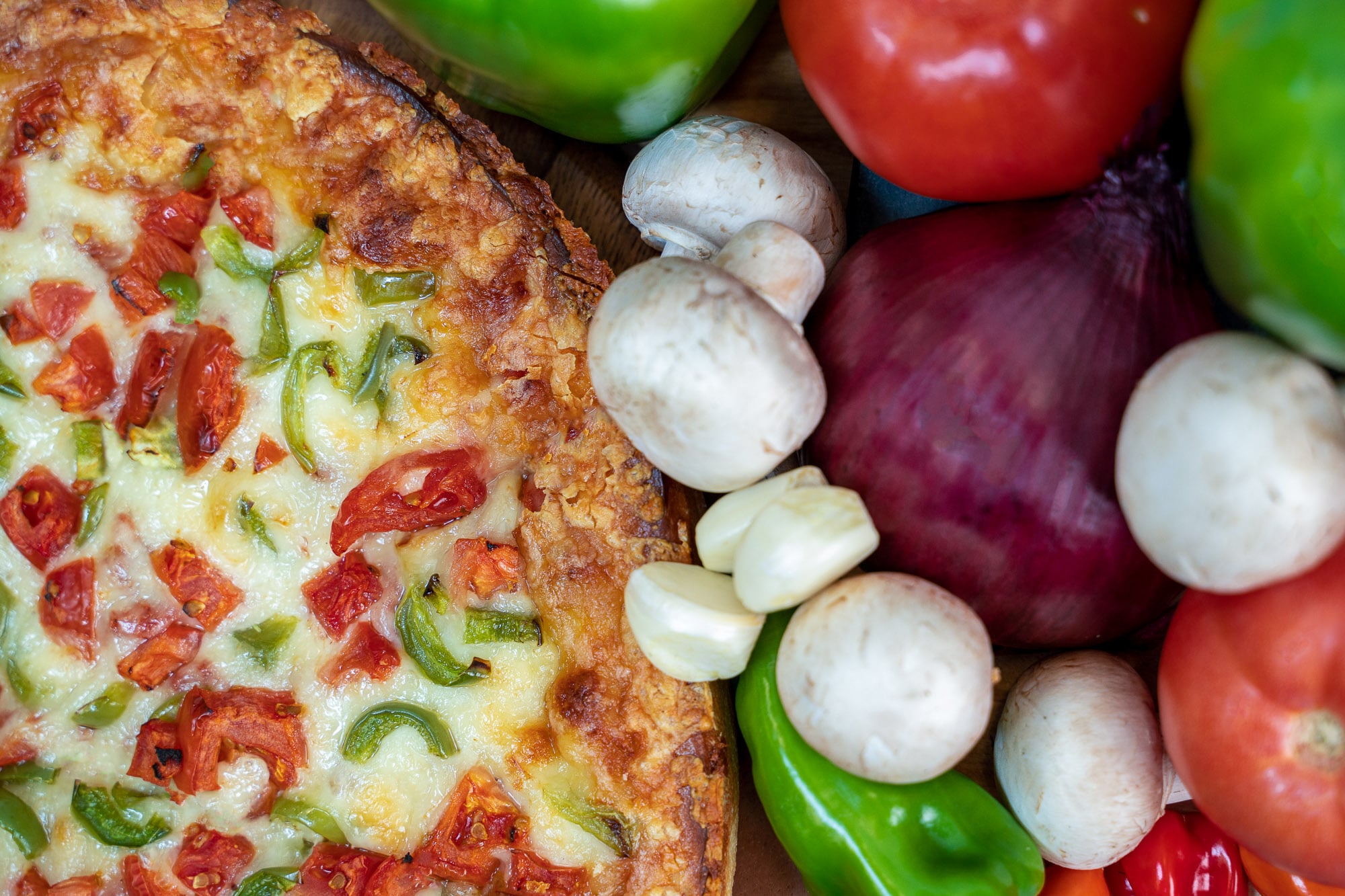 ---
---
If your order is not made to your satisfaction, please let a Sammy's manager know right away. We will be happy to fix your order to make it right. Please talk to a manager at the store for details.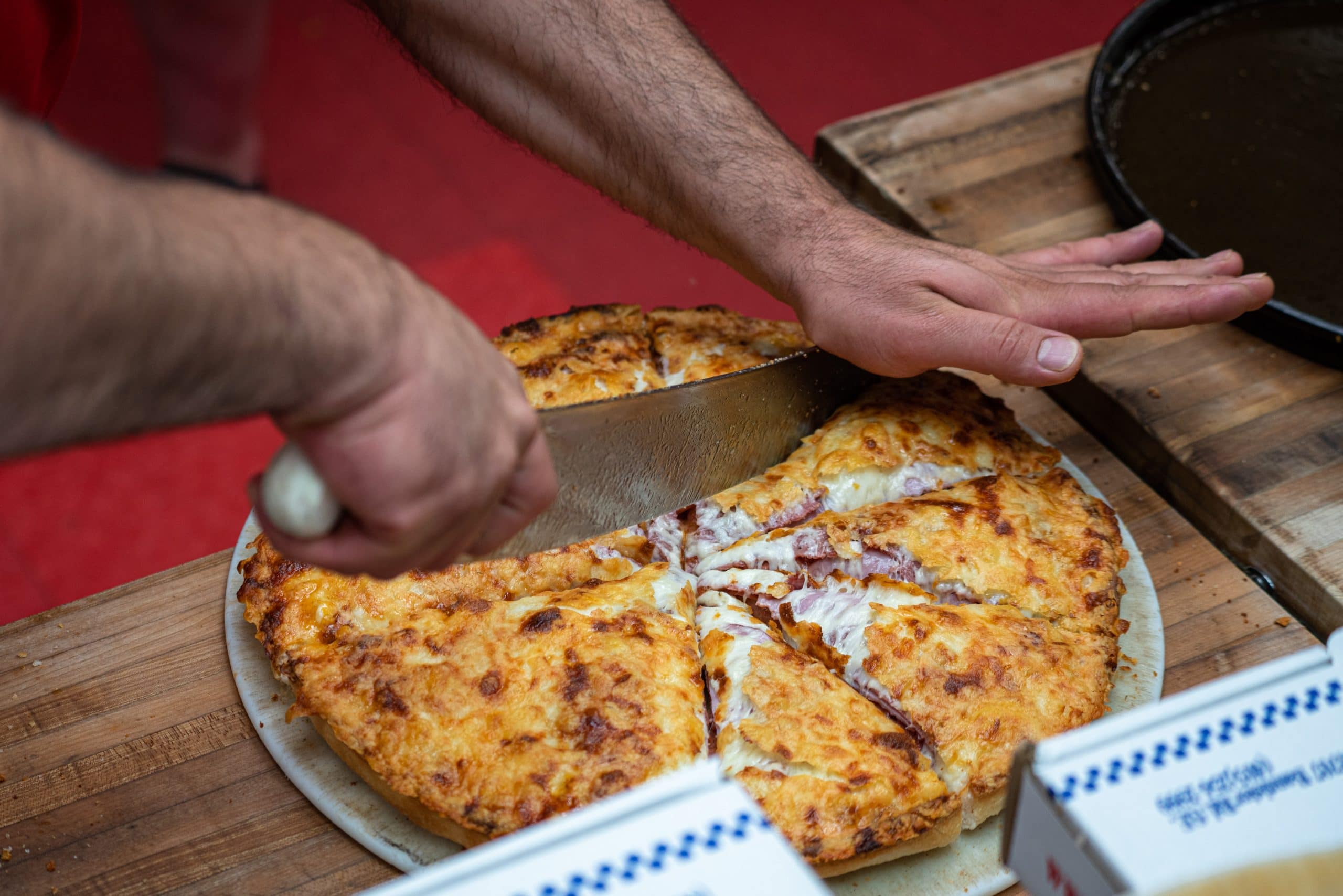 In the past few years we've moved our locations to new spaces in order to better serve our customers. There have been no changes in ownership.